Top 20 Hit Singles of 1960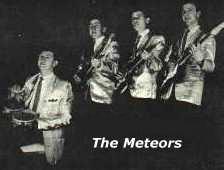 IT'S NOW OR NEVER - Elvis Presley
APACHE - The Shadows
RUNNING BEAR - Johnny Preston
EL PASO - Marty Robbins
THREE STEPS TO HEAVEN - Eddie Cochran
CATHY'S CLOWN - Everly Brothers
THEME FROM 'A SUMMER PLACE' - Percy Faith

SEEMAN - Virginia Lee

SAVE THE LAST DANCE FOR ME - The Drifters
MEADOWLANDS - The Meteors see comments below
ITSY BITSY TEENY WEENY YELLOW POLKA DOT BIKINI - Brian Hyland
ARE YOU LONESOME TONIGHT? - Elvis Presley
HE'LL HAVE TO GO - Jim Reeves
ONLY THE LONELY - Roy Orbison
EVERYBODY'S SOMEBODY'S FOOL - Connie Francis
MY OLD MAN'S A DUSTMAN - Lonnie Donegan
TEEN ANGEL - Mark Dinning
DARK LONELY STREET - Billy Forrest & The Giants
OH CAROL - Neil Sedaka
TELL LAURA I LOVE HER - Ricky Valance
Info from Top 40 magazine, August 1989 and John Samson, September 2000.
South African artists are highlighted.
Meadowlands The Meteors recorded their 1st single during 1962. Rob Allingham confirmed that the date of the recording session was 17 May 1962. 'Meadowlands' was their 2nd single and confirms my argument that this 1960 chart list is incorrect.
-- Tertius Louw, February 2001
Listen to an MP3 of Meadowlands by clicking on the song title.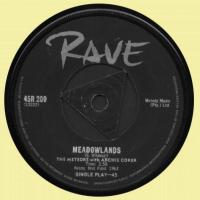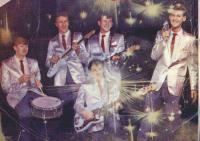 Images supplied by Tertius Louw, February 2001
---