Top 20 Hit Singles of 1959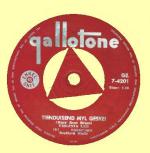 LIVING DOLL - Cliff Richard
A FOOL SUCH AS I - Elvis Presley
SMOKE GETS IN YOUR EYES - The Platters

TIENDUISEND MYL GESKEI - Virginia Lee

STAGGER LEE - Lloyd Price
VENUS - Frankie Avalon
ONLY SIXTEEN - Craig Douglas
SIDE SADDLE - Russ Conway
DON'T YOU KNOW - Della Reese

THINK IT OVER - Mickie Most and the Playboys

see comments below
TIL I KISSED YOU - Everly Brothers
PERSONALITY - Lloyd Price
MACK THE KNIFE - Bobby Darin
IT DOESN'T MATTER ANYMORE - Buddy Holly
LONELY BOY - Paul Anka
THE THREE BELLS - The Browns
THE BATTLE OF NEW ORLEANS - Johnny Horton
HEARTACHES BY THE NUMBER - Guy Mitchell
WHY - Frankie Avalon
IT'S ONLY MAKE BELIEVE - Conway Twitty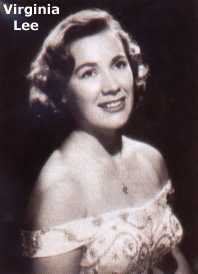 Info from Top 40 magazine, August 1989.
South African artists are highlighted.

Think It Over: Mickie Most was born in England, but he recorded 'Think It Over' whilst living in South Africa between 1959 and 1962. He returned to England and made his name as the producer of Herman's Hermits, the Animals, Donovan, Suzi Quatro, Jeff Beck and many, many others.
Images of seven singles supplied by Tertius Louw, March 2001
---