Lancaster Band
Comic Strip Heroes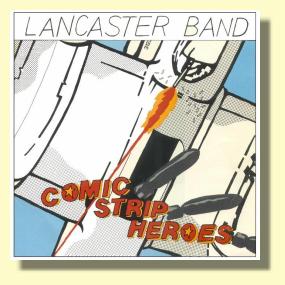 Tracks:
Modern Science
Just Can't Help Myself
Henry Harpic's Holiday
Natural Lift
The Boys
Comic Strip Heroes
The Kite
Denture Adventure
The Girls
Musicians:
Simon Colton: Vocals
Rob Lancaster: Guitar
Howard Butcher: Bass
Harry "Henry" Lancaster: Drums
Garth Hitchins: Guitar
Release information:
1981, EMI-Brigadiers, EMCJ(L) 11575
Comments:
Great punky new wave rock. I love it! Original members in 1978 included Freedoms Children vocalist Brian Davidson, and Robin Auld who went on to have a great solo career. See Freedoms Children Family Tree for a little more history of the Lancaster Band.
Cover scan supplied by Harry Lancaster and Paul Cartmel, October 2001
Visit the Official Lancaster Band Website.
---


South Africa's Rock Classics
South Africa's Rock Legends