Toxic Shame
Full Circle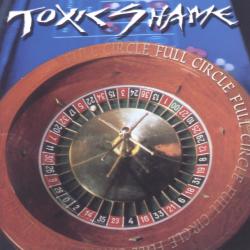 Tracks:
Mirror Of Lies
Always Outta Reach
Sittin' (Take Me Home)
Incompleted
The Night Lives in Your Eyes
On Parole
I Saw I Conquered I Came
Not Guilty
Postcard Picture People
Use It On Me
Time
Let You Go
Loser
Devil's Daughter
Rev It Up
All tracks composed by Buckley/du Toit except 'The Night Lives in Your Eyes' by Buckley/ Day and 'Let You Go' by Buckley.
Recorded, produced and mixed by Jon Buckley at Sonovision Studios, Rivonia, Johannesburg.
Musicians:
Deon du Toit: vocals, guitars, bass
Jon Buckley: guitars, vocals, bass, keyboards


Rafe Lavine and Chris Venter: additional shouts, screams and sometimes backing vocals
Release information:
December 2000, Universal CDSRBL 280
Buy CD:
Buy this and any other South African CD online from One World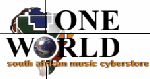 Review:
Retro-rock with a 90s feel... these guys wear their influences right out in the open. Thin Lizzy, Black Sabbath, Metallica, Deep Purple, Golden Earring, Motley Crue, Marc Bolan and more. Toxic Shame's original songs with searing guitar work and soaring Freddie Mercury-inspired vocals will appeal to a wide rock audience.

'Sitting' needs to be played in front of 50 000 bic-waving fans - its that kind of song. This 5-minute plus track builds slowly into an epic stadium crowd pleaser. The chorus of "I'm tired and take me home" would make an ideal show closer. This is a song that I could quite easily imagine Bon Jovi, the Scorpions or Aerosmith singing... The original demo version was recorded in April 1999 and was over 6 minutes long. Universal Music signed Toxic Shame in early 2000 and they re-recorded 'Sittin' (Take Me Home)'. The album 'Full Circle' was released in December 2000. See info on the demo CD here...
Webpage:
---


South Africa's Rock Files


South Africa's Rock Legends