Roger Lucey
The Road is Much Longer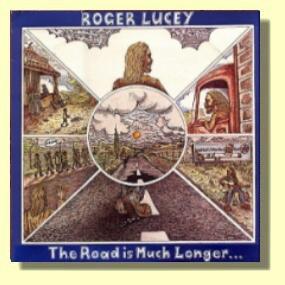 Tracks:
Windy Days (2:50)
The Road is Much Longer (4:00)
Pre-Azanian Christmas Song (5:04)
Lungile Tabalaza (3:23)
Treading Carefully (2:08)
Pay Me the Dues on my Bottles (2:45)
You Only Need Say Nothing (5:23)
Crossroads (3:25)
Thabane (3:15)
I Don't Want Your Guillotine (2:36)
No Change (3:23)
All songs written and composed by Roger Lucey
Produced by David Marks
Engineer: Nino Rivera

Musicians:
Roger Lucey: Vocals, acoustic guitar
Ken E Henson: Electric guitars
George Wolfaardt: Bass
Kendall Kay: Drums
Gikas Markantonatos: Drums
John Oakley-Smith: Piano, organ
Alison Williams: Backing vocals
Mark Ginsburg: Saxes
Jonathan Clegg: Umphe Mouth Bow
Hennie Becker: Piano accordian
Release information:
1979, 3rd Ear Records, 3EE 7004
Roger Lucey's career retrospective double CD '21 Years Down The Road' available to purchase as MP3s at Rhythm Records.



Review:

Reading the extract from former Security Police Warrant Officer Paul Erasmus' unpublished book at http://www.3rdearmusic.com/forum/footsoldier.html and at the same time listening to Roger Lucey's 'The Road is Much Longer' one is filled with mixed emotions. One feels sad, angry and strangely triumphant at the same time.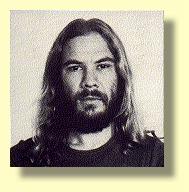 The article briefly tells the story of how, as a "Faithful Foot Soldier" of apartheid, Erasmus, through various heavy handed techniques ensured that Roger Lucey's promising career as a rock musician never spread beyond a small crowd of the converted. His lyrics and the subject matter of his songs weren't just close to the bone, they were embedded in the marrow. A prime example being 'Lungile Tabalaza' about a black activist who "fell" five floors to his death while in police custody ('Well whatever happened in that office only God and the cops will only know').

'The Road is Much Longer' is a powerful album, lyrically and musically. Lucey's gruff voiced, vitriolic tirade against the system is complimented by strong, at times thundering, rhythms. This is folk rock at it's angriest. The music is angry, the singer is angry and the lyrics are angry. But it's not a ranting anger, it's controlled and channelled into making a fine politically charged folk rock album. There is no letting up, no detours to explore the virtues of romantic love or the social significance of trains that go to obscure dorps in the Karoo. It would not have sat comfortably on most turntables in white suburbia when it was released and may still feel a bit squeamish in a number of CD players. Don't expect any mercy here.

The sadness and anger come from the fact that a really talented South African musician was forcefully silenced. The feelings of triumph come from the fact that Paul Erasmus admits that he actually become somewhat of a fan of Lucey. The music won through, although I do wonder if Erasmus is a fan of the lyrics or just enjoys the wonderful rock sounds that emanate from this album.

This is an important and bruising album. Harsh, in your face and uncompromising it should be an essential part of any serious collection of South African music.
-- John Samson, May 2001

Webpage:
All info supplied by John Samson, February 2001.
---


South Africa's Rock Classics
South Africa's Rock Legends