Fresh Music
Jonathan Selby: Vocals
Sheldon Thomas: Keyboards
Craig Else: Guitars
Johan Griesel: Bass (not on The Perfect Gift)
Danny de Wet: Drums (later joined Wonderboom)

Musicians on 'The Perfect Gift':
Chris Bekker: Bass Guitar
George Spencer: Congas
Mike Faure: Saxophone
Ralph Martin: Chants
Lesley Rae Dowling: Female Voice
Comments:
Petit Cheval is French for Little Horse.
Where are they now?
SA Rock Digest Issue #7, 11th March 1999
FROM THE HORSE'S MOUTH

In issue number 5, Nick asked "where is Petit Cheval?"

Well, here is Jonathan Selby's reply written especially for theSA Rock Digest...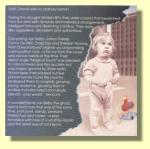 I left for overseas in 1987 having become disillusioned with the "bigfish in small pond" syndrome and a rather vacuous existence of sex,drugs and not much rock n roll. Yes, I did the "existential overseas"thing, and then came back in '88 and studied Psychology. I qualifiedwith honours at UCT in the Cape (where I am now based) but decided I didnot have the coping mechanisms required to be the object of peoplesnegative projections from 9 to 5. I then went on to study a PostGraduate Diploma in Human Resources Management and also did a sub-majorin Information Systems. I guess I had a yearning to gain knowledge anddiscover the truth! I joined Qdata as a consultant & then went fulltime into my own projects. One is a Graphic Design & Advertising Agency"The Graphic Shop" and the other is a software development company"Timelog".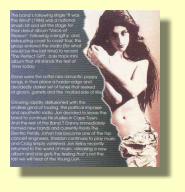 I have not forsaken my musical talent however. I have a fully digitisedstudio setup at my home and look to complete an album this year, beforethe power fades in 2000! I have done some theme music for video and radio jingles (mostly on the regional Cape radio stations) for some ofour clients and used the experience to master my digital studio. I am married now with a little 6 month old daughter. She is mycurrent muse.

The music I am busy composing for the album reflects the changes in mylife as well as the new peace presiding over me. It is of a more (orless...) contemporary rock format but will, I trust, be challenging andenjoyable to the listener. I released an album through Gallo some yearsago (while I was at varsity, 93 or 94 I think) under the name "Big OnArrival" (BOA). It also features some female vocals by a talentedsinger from the Cape, Jennifer Jones. It is a very eclectic bunch ofsongs and reflects a rather unfocused stage in my life. However, it wasnever marketed and I never had the time to promote it due to my studiesat the time. I think there are some gems on the album but I had alimited budget (what else is new) and never had the opportunity toproduce the jewel I was looking for.

I will keep Brian informed about the album and I am happy to answer anyfurther questions and/or make contact with other subscribers should theybe interested. Thanks for the inquiry and look out for the Selby soloproject!

PS: I do not know what the other band members are presently doing butwhen last I heard Craig (lead guitar) returned to the states to form hisown band; Sheldon (keys) toured the states and is now back in SA with adesign studio; Johan (bass) is one of the country's top sound engineers;and Danny has formed his own band (not sure of the name?) and untilawhile ago co-owned a nightclub in Jo'burg called "Wings".

-- Jonathan Selby, March 1999
Scans from Stephan Forster, September & November 2001
---


South Africa's Rock Legends
South Africa's Rock Classics