The Pressure Cookies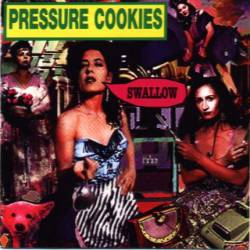 Tracks:
Love Song
Baby, Baby
Rules
Our Father
Cathedral
It's Your Turn
Lonely Hearts
Sex
But In Time
I Know (What I Know)
Videos
Radio
Signs
Musicians:
Tonia Selley: vocals, guitar
Launa Nasser: bass
Sheree Harrison: percussion, melodica, vocals
Terri Cohen: drums, vocals
Tom Fox: guitar


Willem Möller: guitar on 'Sex'
Peter Cohen: drums
Ian Cohen: bass
André Abrahamse: bass
Release information:
1995, Teal, MMTCD 1941
Comments:
"Rock chick" angst from Tonia Selley and the Pressure Cookies. Quirky, tuneful, thoughtful songs with an SA flavour. References to Durban and Neil Johnson, for example, give the album a homegrown feel. This album includes the song 'Sex' with raunchy lyrics and an incredible guitar solo from Willem Möller. The Pressure Cookies opened for Meat Loaf in Cape Town in 1996 which is where I first saw them perform. I was hooked and bought this CD the next day.
Download this album at:


Rhythm Online Music Store
---


South Africa's Rock Classics
South Africa's Rock Legends