Music Of Our Time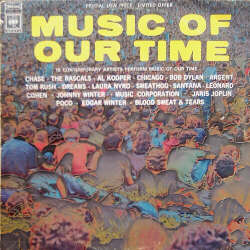 South African Album Pressings:
Back Cover


Music Of Our Time:
Compilation Album

Tracks:


Livin' In Heart (Chase)/ In And Out Of Love (Rascals)/ Nightmare No 5 (Al Kooper)/Lowdown (Chigaco)/ If Not For You (Bob Dylan)/ Celebration (Argent)/ Wrong End Of The Rainbow (Tom Rush)/Devil Lady (Dreams)/ Blackpatch (Laura Nyro)/ Things Yet To Come (Sweathog)/ Se A Cabo (Santana)//Famous Blue Raincoat (Leonard Cohen)/ Jumpin' Jack Flash (Johnny Winter)/Get It (Music Corporation)/ Move Over (Janis Joplin)/ C'mon (Poco)/ Give It Everything You Got (Edgar Winter)/Take Me In Your Arms (Blood, Sweat and Tears)
Release info:
CBS, Moot 1, 1971
Album compiled by: Allan McInnes
Sleeve notes: Muriel Pienaar
South African Compilation Album
Edgar Winter:
Edgar Winter's White Trash

Tracks:


Give It Everything You Got/ Fly Away/ Where Would I Be/ Let's Get It On/ I've Got News For You/ Save The Planet/ Dying To Live/ Keep Playin' That Rock 'N' Roll/ You Were My Light/ Good Morning Music
Release info:
Date, DAS 2108, 1971
Edgar Winter travelled all over the U.S.A. and auditioned artists for nearly a year in his search for the right musicians to make up "White Trash". The result was more than worth the effort. Here is one of the most exciting groups in A merica today. "White Trash" - seven young musicians who appeal to all kinds of people because they acknowledge the many sources that inspired them....backwoods, beyou, gospel, blues and the ho t jazz of New Orleans all fused into their own kind of Rock 'n Roll.

"WHITE TRASH" throbs with energy. The album is a superbly produced fantastically performed, well written rock masterpiece....Quite unforgettable!
Blood, Sweat and Tears 4


Tracks:


Go Down Gamblin'/ Cowboys and Indians/ John The Baptist (Holy John)/ Redemption/ Lisa, Listen To Me/ Look To My Heart [Instrumental]/ High On A Mountain/ Valentine's Day/ Take Me In Your Arms (Rock Me A Little While)/ For My Lady/ Mama Gets High/ Look To My Heart [Duet, Instrumental]
Release info:
Date, DAS 2096, 1971
Blood, Sweat and Tears is the group that originated the concept of combining jazz horns and rock rhythms in a free fusion of styles. Nine master musicians extend themselves further within this idiom on their fourth album, playing superb arrangements that combine the coolness of the head and the emotions and heat of the body. The result is the most exciting music today! Whether playing intricate brass phases or raunchy pop rhythms,B.S. & T. never loses the essential gut impact of the best of rock. David Clayton - Thomas excels in his dynamic soulful vocals, adding zest to the powerful arrangements.
Poco: Deliverin'

Tracks:


I Guess You Made It/ C'mon/ Hear That Music/ Kind Woman/ Medley: Hard Luck/ Child's Claim To Fame/ Pickin Up The Pieces You'd Better Think Twice/ A Man Like Me/ Medley: Just In Case It Happens, Yes Indeed/ Grand Junction/ Consequently So Long
Release info:
CBS, ASF. 1569, 1971
We all have to grow up sometime. One way or another we aquire some degree of political/ economic/ ecological awareness. Just when it becomes intolerable along comes Poco. - Laughing-eyed high - bouncingPoco - creating images of green hills, amber fields, rolling white clouds and a balanced planet..... With an aura of optimism that seemed almost naive Poco descended upon Boston. The moments that followed live on this record.Poco, live. Music doesn't get much more refreshing than that.

Five highly individualistic talents merge to create the best type of rock 'n roll, full of vitality and joy. Their soaring harmonies are delicate and precise, guaranteed to uplift your spirits. Poco is an extraordinary group in a field of music that is too often very ordinary. Poco music is happy music. It's foot - stomping, knee - slapping, blood - pumping, wide - grinning, down - home rock 'n roll music. get happy... Get Poco!
Janis Joplin: Pearl

Tracks:

Move Over/ Cry Baby/ A Woman Left Lonely/ Half Moon/ Buried Alive In The Blues/ My Baby/ Me And Bobby McGee/ Mercedes Benz/ Trust Me/ Get It While You Can/
Release info:
Date, DAS 2093, 1971
The greatest white blues performer of our time in a deeply moving, infintely sad album. We are really fortunate to have this LP, simply titled "Pearl", as she was known to all her close friends. That "Pearl", containing some of the finest music she ever created, makes it very clear that Janis died just as she was coming into her own.

Full Tilt Boogie, the band on this LP, is by far the best group Janis ever got together, and the only one to understand her musically. "Move Over", "Cry Baby", "A Woman Left Lonely", are stunning in their impact. "Pearl"showcases the very special talent of a magnificent performer, radiating Janis Joplin's brilliance - and charismaticmagnetism.
Johnny Winter:
Live Johnny Winter And

Tracks:


Good Morning Little Schoolgirl/ It's My Own Fault/ Jumpin' Jack Flash/ Rock & Roll Medley: [Great Balls of Fire/ Long Tall Sally/ Whole Lotta]/ Mean Town Blues/ Johnny B. Goode
Release info:
Date, DAS 2102, 1971

Johnny Winter built himself quite a reputation as the top Blues guitarist in the United States.This album features one of the most exciting live performances on record. People stomp their feet, clap their hands and shout their heads off with an intensity you won't hear on any other live recording.The ambience and feeling of the recording is quite remarkable. You can feel the warmth and energy of Winter's music as soon as the record starts playing.A good many people who think they know what Johnny Winter sounds like are going to be surprised when they hear this album! Whistling, screaming, shouting, stomping, and some of the best damn rockin' music you ever heard.


Leonard Cohen:
Songs Of Love And Hate

Tracks:


Avalanche/ Last Year's Man/ Dress Rehearsal Rag/ Diamonds In The Mine/ Love Calls You By Your Name/ Famous Blue Raincoat/ Sing Another Song, Boys/ Joan Of Arc
Release info:
CBS, ASF 1581, 1971
Leonard Cohen is a profound,beautiful, bitter contemporary poet for whom every human experience has a meaning. But what makes Cohen different is that he turns his poems into songs. Cohen and his band, "The Army" have just completed a world tour which drew fantastic responsefrom audiences and reviewers. It also produced a fantastic new album"Songs Of Love And Hate"which features eight original songs literally performed and recorded all over the world, from Nashvilleto London to Paris, to Los Angeles. Cohen is being hailed as the most important composer on the folk-pop contemporary music scene sinceBob Dylan.
Music Corporation:
Are You Ready?

Tracks:


Are You Ready?/ Don't Ever Stop/ Melody fair/ Get It/ Drive My Car/ In The Hollow Of Your Hand/ Running Down The Highway/ Pots And Pans
Release info:
Date, DAS 2103, 1971
Music Corporation is the largest and the most exciting contemporary rock group ever to emerge onthe South African scene.

The first South African group able to utilise 8 musicians and make it pay!Their music is a dynamic fusion of rock and jazz and with three lead singers the treatment of their songs can be split into any number of different vocal combinations. Instrumentally they span a range of 24 differentinstruments, which gives them tremendous scope in arranging and presenting their material.This is their very first recording and features some of their own exciting original compositions, including "Get It". This is an Afro- Cuban percussion track, with voices used in place of a brass section with dynamic effect.
Santana: Abraxas

Tracks:


Singing Winds, Crying Beasts/ Black Magic Woman/ Oye Como Va/ Incident At Neshabur/ Se A Cabo/ Mother's Daugther/ Samba PaTi/ Hope You're Feeling Better/ El Nicoya
Release info:
Date, DAS 2084, 1971
"Abraxas" is Santana's fantastic follow-up to their million - selling debut LP, and contains allthe exciting ingredients of the first. Unlike most other rock bands who tend to imitate one another.SANTANA has it's own original distinctive sound. The six piece group triples the basic rhythms ofrock with three players pounding out different sets of rhythms. The other three instrumentalists playdelicate, intricate music that weaves in and over the driving rhythmic patters.

What makes SANTANA unique is their fusion of different rhythms: African, Cuban, Mexican, Blues, aswell as subtle Latin ingredients whose exotic sound has rarely been heard in rock before. SANTANAseldom use lyrics, avoiding social commentary or other statements in favour of pure musical bite.
Laura Nyro: Christmas And The Beads Of Sweat


Tracks:


Brown Earth/ When I Was a Freeport And You Were The Main Drag/ Blackpatch/ Been On A Train/ Up On The Roof/ Upstairs By A Chinese Lamp/ Map To The Treasure/ Beads Of Sweat/ Christmas In My Soul/
Release info:
CBS, ASF 1599, 1971
She writes her own songs, plays her own piano, and sings like today is every yesterday and all the tomorrows. This brilliant young composer is all of twenty-two, with a fantastic three -octave voice that does incredible things. She uses words to create a new timbre and texture until she becomes a new instrument.Listening to a Nyro album is unlike listening to any other record. First of all, her songs demand complete andundivided attention. ... You have to follow the incredible lyrics. Then there is her music. How do you ever describe it .... Somehow Laura manages to transform a merry-go-round of music in her head into the neatest package of notes, verses and refrains ever assembled. Her songs make pointed and determined efforts to unravel the deepest mysteries of life and the universe. Listening to Laura Nyro is hearing horns from a feudal castle, energy from aJames Bond movie, drums from the Largo, frustration from the freeway rush hour, the tinkling of a toy shop, the hurt of a worn out affair. She reflects the transistorised, computerised PTA'd, cost accounted, public related world of 1971. She assimilates it all into her music and words.

Here's some of her songs and the artists who recorded them. "Stoned Soul Picnic" 5th Dimension, "And When I Die" Blood Sweat and Tears, "Eli and the 13th Confession" Three Dog Night, "Stoney End" and "Time and Love" Barbara Streisand.




Chase


Tracks:

Open up Wide/ Livin' in Heat/ Hello Groceries/ Handbags and Gladrags/ Get It On/ Boys and Girls Together/ Invitation to a River/ Medley: Two Minds Meet/ Stay/ Paint It Sad/ Reflections/ River
Release info:
Date, DAS 2100, 1971
This is Chase. In just a few weeks they've made quite a name for themselves. Four trumpets, organ, guitar,electric bass, vocalists and one fantastic Date album. The nine-man jazz-rock group led by Bill Chase combines the phenomenal sound of blasting trumpets and powerful rock rhythms to blast you right into the seventies.

Chase is Bill Chase. He built his reputation with Stan Kenton, Maynard Ferguson and Woody Herman; not only as lead trumpet but also as an important composer-arranger. The other eight members of the band all have years of experience in either jazz or rock groups. If Blood, Sweat and Tears and Chicago is your bag then grab Chase,cause Chase takes off from where they began and builds right into a new jazz-rock scene that's their very own!
The Rascals: Peaceful World

Tracks:


Sky Trane/ In And Out Of Love/ Bit of Heaven/ Love Me/ Mother Nature Land/ Icy Water/ Happy Song/ Love Letter/ Little Dove/ Visit to Mother Nature Land/ Getting Nearer/ Peaceful World
Release info:
Date, DAST 2106/ 7, 1971
Originally, when they were known as "The Young Rascals" their sound featured R & B soul music. But likeany great artists they were not only changing the music of their day, but growing along with it. "Peaceful World"showcases the exciting result of their six years of experimentation and search for new, imaginative directions.Their new sound has a great rhythmic sensuality and full-bodied instrumentation. Everything happens in luscious,sensual"Peaceful World" everything from congas, bells and drums pounding out basic African rhythms to a beautiful flowing flute and harp. The Rascals are still as soulful as ever, but they've taken that soul to a new sophistication, replacing the simpler Rhythm and Blues arrangements with a freer more jazz-oriented feeling.
Chicago 111

Tracks:


Flight 602/ Motorboat To Mars/ Free/ Free Country/ At The Sunrise/ Happy 'Cause I'm Going Home/ Mother/ Lowdown/ A Hard Risin' Mornin Without Breakfast/ Off To Work/ Fallin' Out/ Dreamin' Home/ Morning Blues Again/ When All The Laughter Dies In Sorrow/ Canon/ Once Upon A Time/ Progress/ The Approaching Storm/ Man Vs. Man: The End
Release info:
Date, DAST 2091/ 2, 1971
Chicago comprises seven highly competent musicians, whose music is virtually unclassifiable.In this their third album CHICAGO has produced a stimulating collection of songs ranging from acid-rockin free-form improvisation, tight small group jazz, and even poetry reading! "Mother" is a commentary onenvironmental pollution. "Flight 602" on draft dodging, other songs about World War 111 are of major concernto the group. This type of rock music has become a powerful means of communication to young people all over the world, and Chicago is unsurpassed in expressing the feelings and hopes of today's youth.
Bob Dylan: New Morning

Tracks:


If Not for You/ Day of the Locusts/ Time Passes Slowly/ Went to See the Gypsy/ Winterlude/ If Dogs Run Free/ New Morning/ Sign on the Window/ One More Weekend/ The Man in Me/ Three Angels/ Father of Night
Release info:
CBS, ASF 1554, 1971
Bob Dylan has inspired more praise, denigration, bewilderment, love and hate with his music thanany other single artist of his gneration. With every new LP he has confidently led the way for others to follow. DYLAN cannot be classified in any one bag be it folk, rock, pop or anything else. "NEW MORNING"will delight all who have heard enough of Dylan in all his changing moods and styles to know you don't classify the man - you just dig him. "NEW MORNING" is very easy to dig. Dylan sings a collection of mellow, gentle, observantsongs about life, some subtly - barbed parables, and some straight - forward love songs.
Argent: Ring Of Hands

Tracks:


Celebration/ Sweet Mary/ Cast Your Spell Uranus/ Lothlorien/ Chained/ Rejoice/ Pleasure/ Sleep Won't Help Me Where Are We Going Wrong/ He's a Dynamo
Release info:
Date, DAS 2098, 1971
Here is Argent! Four immensely talented musicians whose solo work displays tremendous virtuosityand creativity, and whose ensemble playing is so tight you could swear that they are practising ESP.Argent is a British group that is constantly in demand for live concerts in England an dthe Continent.They have a swinging freedom and inventiveness that sets them instantly apart. Their music now hasa sureness that comes with experience in playing and working together, sureness that allows the kindof freedom and inventiveness you'll here in "Celebration".
Tom Rush: Wrong End Of The Rainbow

Tracks:

Wrong End of the Rainbow/ Biloxi/ Merrimack County/ Riding on a Railroad/ Came to See Me Yesterday in the Merry Month Of/ Starlight/ Sweet Baby James/ Rotunda/ Jazzman/ Gnostic Serenade/
Release info:
Date, DAS 2089, 1971
Tom Rush is a singer - guitarist who ranges through the whole of Americanfolk song, high and low, deep and wide with complete confidence, competence and taste.His latest album"Wrong end of the Rainbow" includes four songs written by (it's rare that he records his own compositions). Tom is recognised as a master in choosing new materialto record and as a discoverer of talented new songwriters. A Tom Rush fan is forever, and onthis album fans will discover a wealth of good new music.
Sweathog

Tracks:

Nonbeliever/ All I Ever Do/ Still On The Road/Burned/ Things Yet To Come/ Runneth Over/ You Just Took The Ride/ Lock Up My Body/ Layed Back By The River
Release info:
Date, DAS 2104, 1971

The original"bare bump" album cover was censored in South Africa and replaced with theone displayed in table above. Sweathog is the name of the most exciting new group to emerge from sunny California. SWEATHOG originated in the San Francisco Valley where their live performances caused so much comment that CBS signed them immediately. The four man group has a driving rocking sound, and compose much of their own material. This album features many of their own compositions.... . Just listen to the fantasic "Things Yet to Come"... . We predictmany great things yet to come for SWEATHOG.
Dreams

Tracks:

Devil Lady/ ...other

Release info:
Date, DAS 2097, 1971
Some of the most respected people in jazz, rock, R&B and Latin music have pooled their talentsin Dreams. What they've come up with is an album of original music that's turning on fellow musicians, musiccritics and real people as well. Listen to Randy Brecker - trumpet, Mike Brecker - sax, Barry Rogers - trombone, Bill Cobham Jr - drums, Doug Lubahn - bass and vocals, Jeff Kent - keyboard and vocals, Eddie Vernon - vocals.
Al Kooper: New York City

Tracks:

New York City (You're A Woman)/ John The Baptist/ Can You Hear It Now/ The Ballad Of The Hard Rock Kid/ Going Quietly Mad/ Medley: [Oo Wee Baby, I Love You/ Love Is A Man Best Friend]/ Back On My Feet/ Come Down In Time/ Dearest Darling/ Nightmare #5/ The Warning (Someone's On The Cross Again)
Release info:
Date, DAS 2105, 1971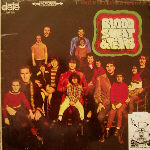 Al Kooper has been called a genius in the pop - music field. He is a singer/ composer/ arranger musicianwho plays organ, piano, guitar, bass, drums and harmonica. Al Kooper originated and chose the musiciansin Blood, Sweat and Tears. He left the group to become the top young producer in the pop music field in America."New York City - You're a Woman" is Al's first individual album for some time and reflects his musical development.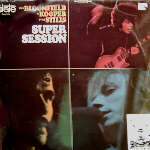 The album is dedicated to his home town New York, and is a simple attempt to convey music and thought - no complicated musical production or impossible-to-get-into lyrics. It's bluesy and disciplined, but still simple and fresh. A woman changes with time and so does her moods. The moods of this album are many, but one thing is clear. It is Kooper's best work since his first "Super Session" and his work with Blood, Sweat and Tears.




Researched and compiled by Tertius Louw, December 2003








---
South Africa's Rock Legends
South Africa's Rock Classics