Mark I & II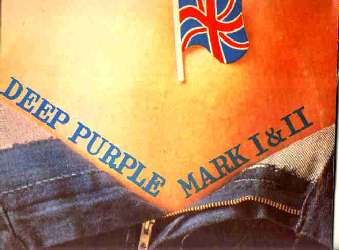 Tracks:

Click on the highlighted titles for more detailed info at The Highway Star, the official home of Deep Purple on the web.
Track times taken from album cover.
Comments:
This compilation album, a collection of single and album tracks from the Mark I and Mark II back-catalogue, was released in late 1973 in South Africa on the Purple Records label. Distributed by EMI Brigadiers on catalogue number: TPSPJ(W)5000.

It was also released in New Zealand, France, Germany and Sweden around the same time, but has yet to be released on CD [still true in March 2012]. If this album was ever re-issued on CD it could fit on a single disc (if the single edit of 'Woman From Tokyo' is used).
This was the first album release in the world of "When A Blind Man Cries" which was a very popular track in South Africa in the 70's and even received radio play. I first saw this album in 1974 and eventually bought it in 1978. This was the album that introduced me to the early days of Purple. When I moved away from vinyl to CD I foolishly accepted money to part with this album, however nobody wanted my SA pressing of Last Concert In Japan, so I still have that! I remember this album had a gate-fold sleeve with all the album covers on the inside showing the source of each track. Woman From Tokyo was listed as only being 2.44 long (the single edit), but the full-length album version (5.47) was actually featured on my LP.
In February 2002 I bought it again, thanks to Stephen Segerman and Mabu Vinyl in Cape Town. And I don't even have a turntable anymore!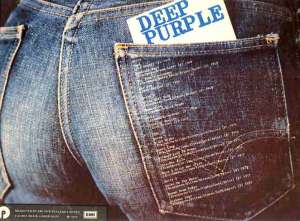 Rear (!) cover of album.
Thanks to Jouni Maho for the cover scans of the New Zealand release.
Any comments to Brian Currin
---


The South African Deep Purple Fansite