Jorge Carlos
Trip Of Africa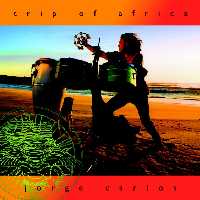 This is dance music for people who don'tlike dancing! It reminds me of such musical genuises as Jean-Michel Jarre,Vangelis, Tangerine Dream, etc. I recommend it highly.
-- Brian Currin, January 1999
Tracks:
Dye@koke [9.15]
The Calling Of The Whales [8.39]
Majordome [6.01]
Papio Ursinis [7.45]
King Tone [8.18]
Sangoma [6.56]
Electric Ocean [4.03]
Phroggie [8.08]
Cape Axe [9.07]
The Sharks Of Pomodoro [5.19]
Musicians:
Jorge Carlos: All instruments

Produced and engineered by Jorge Carlos
Release information:
1998, NebulaBOS, NEB 0115
Review:
Jorge Carlos Arrigone is an Argentinian-born South African musicianand engineer who works out of the Red Hot Rhythm Section studios inCape Town. After producing numerous soundtracks for TV and movie commercials, Jorge took over a year to produce the album 'SatelliteCafe', by his wife Ayala and then settled down to record this, his debut album. Although very influenced by the trance music stylescurrently in vogue, Jorge has added a whole range of African sound bytes, samples and cutting-edge rock devices to create this energetic,evocative and completely essential SA album. 'Cape Axe' utilizes liverock guitar licks to beef up a cooking trance track while 'Dye@Koke'(cool song title!) is possibly the first African trance track with itsselection of African sounds and styles.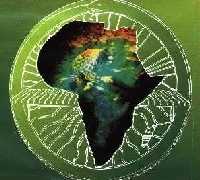 Jorge Carlos played all the instruments on this album and producedand engineered it as well. Songs like 'Electric Ocean' (not thatweb company's theme tune!), 'Majordome' and 'Calling Of The Whales'surge along on a bed of beats, sequencers and sound effects. The CDboasts a beautifully shot cover and booklet that for once creates a package that highlights the content of this album to its best advantage.

This album runs for over 70 minutes and can be played loud for anon-stop party rave or softly for those laid-back sunny afternoons.It has a fresh and original sound and its textures and pacing makes'Trip Of Africa' the first trance album that can safely crossover tothe non-dance market. With several overseas companies showing interestin this album, it's kudos to NebulaBOS for having the vision to release this album as part of its "Indie Music Explosion" distributioncampaign. There is a strong feeling that this exceptional album couldjust be this new record company's first big hit and deservedly so. 'Trip Of Africa' is a shimmering, exciting and "trippy" album that willbe around well into the year 2000 and beyond. And keep your eyes andears peeled for further music by this versatile and talented musician.

Jorge Carlos has arrived and SA music will never be the same again.Highly recommended!
-- Sugar, November 1998
---


South Africa's Rock Classics
South Africa's Rock Legends