James Phillips
22 January 1959 - 31 July 1995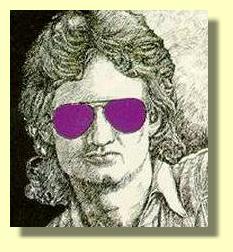 Discography:
Single:


Hou My Vas Korporaal / My Broken Heart - Bernoldus Niemand (1983) Shifty, OU 116

Albums:


Fridays and Saturdays (EP) - Corporal Punishment (1980)
Wie Is Bernoldus Niemand? - Bernoldus Niemand (1984)
Live At Jamesons - The Cherry Faced Lurchers (1985)
The Voice Of Nooit - Corporal Punishment & Illegal Gathering (1986)
The Otherwhite Album (Best of Cherry Faced Lurchers, 1985-1989) - The Cherry Faced Lurchers (1992)
Sunny Skies - James Phillips & The Lurchers (1994)
Made In South Africa (compilation 1978-1995) (1995)
Soul Ou - James Phillips (1997)
Biography: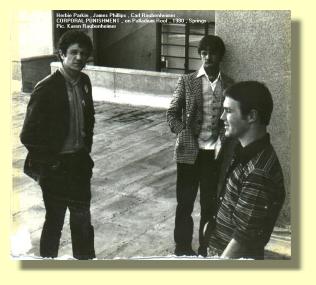 One of James' best friends and musical collaborators, Carl Raubenheimer, wrote about him after his tragic death in 1995 that James "was a saint who lived the life of a devil". That attitude summed up the too-short but wonderful musical career of the original "East Rand cowboy, singer, songwriter, musician, guitarist, composer, cultural icon, voice and conscience to generation of apartheid-era (and after) white South Africans". Inspired, but not influenced, by the British punk boom of the late '70s, Phillips formed his first band with Raubenheimer and Mark Bennett. Corporal Punishment reflected the angst and white paranoia of Springs, the typical mining town where Phillips spent his youth. Already clashing with the SABC and major label indifference, as well as with unwanted attention from the "security" establishment, Phillips then formed Illegal Gathering with David Ledbetter and Wayne Raath before connecting with fellow-Rhodes student, Lee Edwards (bass). These two formed the basis of the Cherry Faced Lurchers, one of the most prominent and relevant rock bands of the '80s in SA.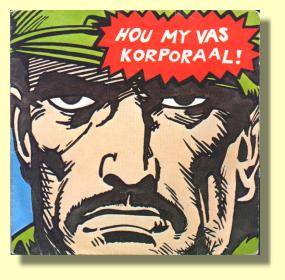 Their single and live favourite, 'Do The Lurch', became the signaturesong for Jamesons, the new rock club in central Johannesburg where TheLurchers played a long and important residency, spearheading the SAalternative music movement of the emergency-ridden '80s. Phillips thenunveiled his "slaughterer of Afrikaans sacred cows" alter ego, Bernoldus Niemand. The sneering and mysterious "gunman" image on the album cover further established James Phillips as a leading influence of the "Voëlvry" alternative, Afrikaans rock renaissance alongside KoosKombuis, Valiant Swart, Willem Möller and Johannes Kerkorrel.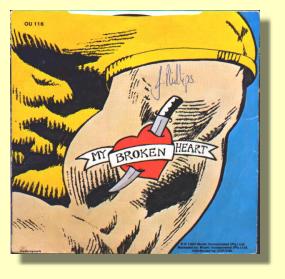 Ever the prophet, Phillips then moved away from the anger and cynicismof his earlier material and, sensing the oncoming cosmic politicalchange, began moving towards a more hopeful, piano-based, jazzy sound.In late '93 he brought a host of contemporary South African jazz artists into the Valley Studios in Gauteng and produced his most accomplished and (sadly) last, full original album, the light, fresh and gorgeous, 'Sunny Skies'. In 1995 James Phillips was involved in a car accident on his way to perform at the Grahamstown festival. He died later of complications from an undetected fractured skull.

'Made In South Africa' was a comprehensive and excellent posthumoustribute to this great artist's music over the years. These 21 tracks and over 70 minutes of solid and sardonic SA rock, trace James Phillips' musical development from his first Springs outfit Corporal Punishment (the early punk of 'Goddess', 'Darkie', 'Brain Damage'), through the funny-cool Illegal Gathering ('Johnny Cool' and the all-spoken satire of 'Willie Smit'). The bulk of the material is from his memorable Cherry Faced Lurchers/James Phillips and the Lurchers/Bernoldus Niemand '80s alternative SA rock glory years. Songs like 'Shot Down', 'Do The Lurch', 'Warsong', 'Detainees' and 'Barbed Wire' soundtrack and define the rock of that era. Lyrics that poked fun and posed questions, all delivered in that trademark voice and rock 'n roll attitude.

When he switched from angry guitar to mellower piano in the '90s, theresults were fresh, jazzy and happy as on 'Sunny Skies' which isrepresented here by the new direction of 'Moses' and 'Money' and thebrilliant and funky, 'Tabane'. There is also the short, solo andunreleased two-track recordings of 'Afrika Is Dying' and the later'Where Will You Be', one of the songs that would reappear on the low-key but haunting 'Soul Ou' album.

'Soul Ou' was a further posthumous album release. This was a remixedcollection of the songs James Phillips casually recorded to listen to(and learn) during that fateful car trip to Grahamstown. These songswere recorded by Lloyd Ross at the Shifty Studios with no album releasein mind. They were purely intended as rehearsal tapes for the concertPhillips was to perform at the Festival and as such have a haunting,quiet feel with Phillips accompanying his sensitive vocals with a lone,sparse, guitar, keyboard or piano.

The songs were mostly unreleased and in most cases, unheard, even by the most devoted and obsessive fans, and there were many! The songs range across the many styles that Phillips handled with such ease including blues, folk, jazz and rock. They are all shot through with his renowned humour, irony and cynicism. They reflect the mixture of relief, concern and overall optimism of the new democracy in which he found himself. The old targets were gone and Phillips began to look inward for his subject matter. He found these low-key and heartfelt songs and poured his soul into them. 'Soul Ou' is a sensitive and fitting epitaph to this great South African man, musician and artist. His influence and charismatic presence is still felt in South African rock circles and he is very sorely missed.
-- Stephen Segerman, July 2000
Family Tree:
Part of the Radio Rats family tree
---


South Africa's Rock Legends
South Africa's Rock Classics